Enjoy Living With Confidence
Assisted Living in West St. Paul, Minnesota
Located west of the Mississippi in beautiful West St. Paul, Minnesota, The Sanctuary at West St. Paul is an exceptional and affordable Assisted Living community. One monthly fee covers rent and all utilities except cable TV and personal phone. Our modern and cozy one bedroom apartments feature a convenient kitchenette complete with refrigerator and microwave, individual climate control, and free WiFi. Weekly housekeeping and laundry and trash service are all part of the package.
This is home with the extra care you or your loved one needs. With the help of our registered nurse, we collaborate with you or your loved one to create a personal care plan designed to ease the challenges of daily tasks. It's truly amazing how a bit of the right kind of support can restore vitality and increase independence. With the bills taken care of and a helping hand to lift them up, residents can spend their time as they wish, finding meaning and joy in ways that matter to them.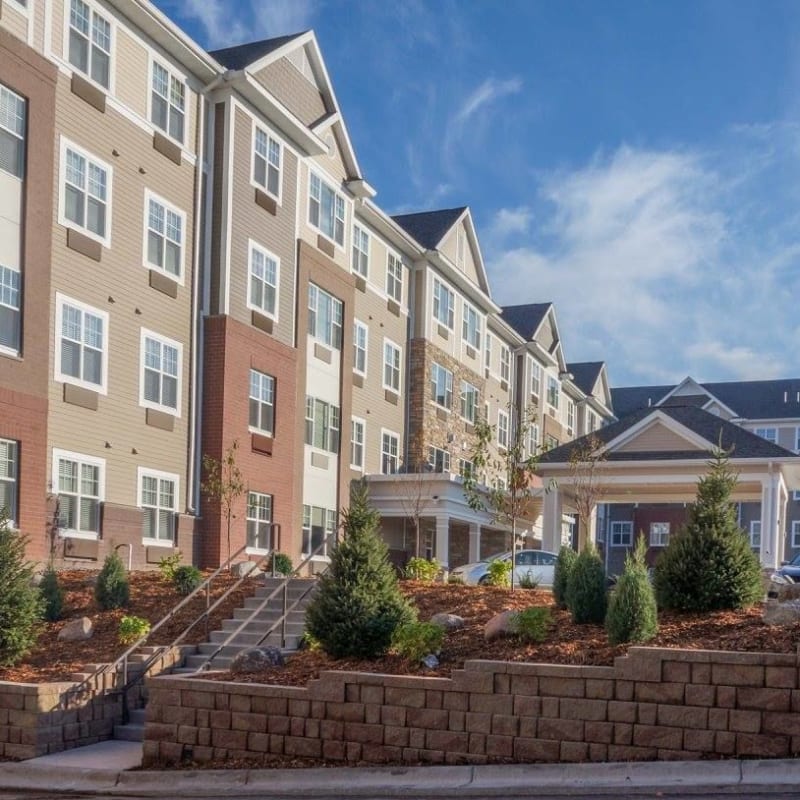 Pricing Options
Made For You
The Sanctuary at West St. Paul offers a variety of floor plan options, with competitive and transparent pricing. Check out your options!